Interaction/UX Design
Centre for Energy Data Innovation
At the Centre for Energy Data Innovation, in my Research Officer role, I create and prototype design concepts for ways that energy data could be better used and visualised by industry and the general public. In this role I use my design skills to create mockups for communicating ideas to stakeholders, and help to coordinate co-design workshops, where concepts are generated and evaluated. Initial concepts have included asset management visualisation in VR, design fictions of electric vehicle management, and crisis management.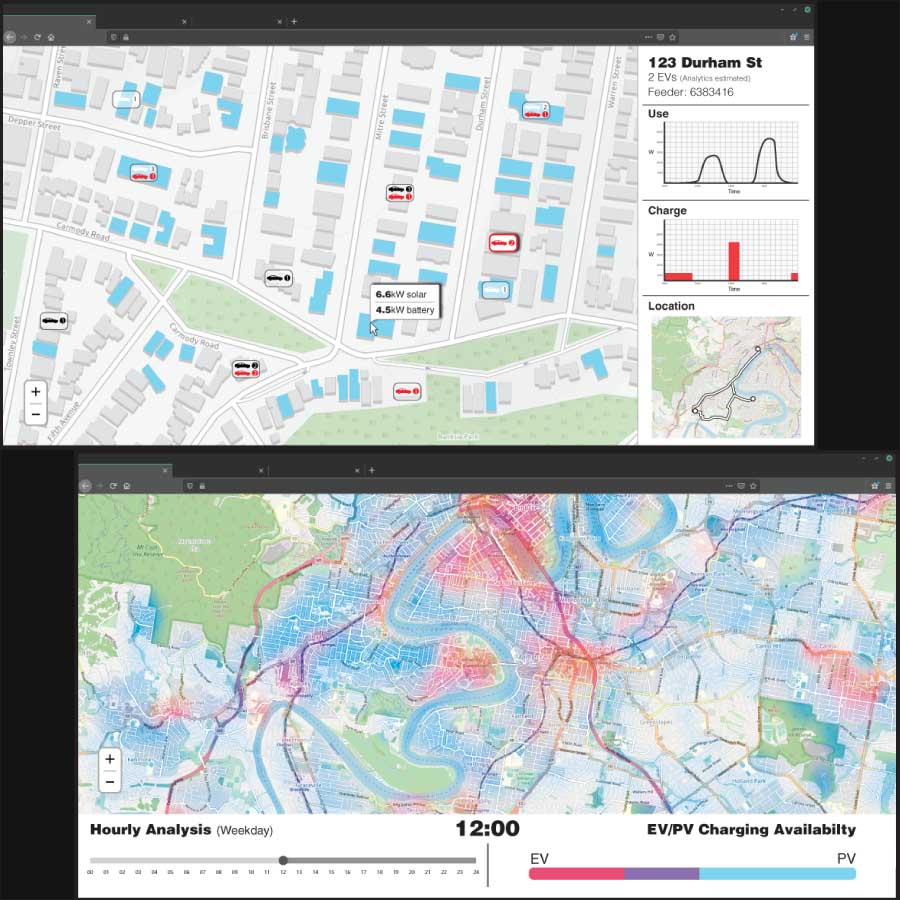 The electric vehicle concepts were first to be generated, and they have been very useful design fictions (a concept used to provoke discussion) so far. These concepts look into a future where personal ownership of vehicles has changed, and excess solar generation on the energy grid could be better utilised by car-share electric vehicles.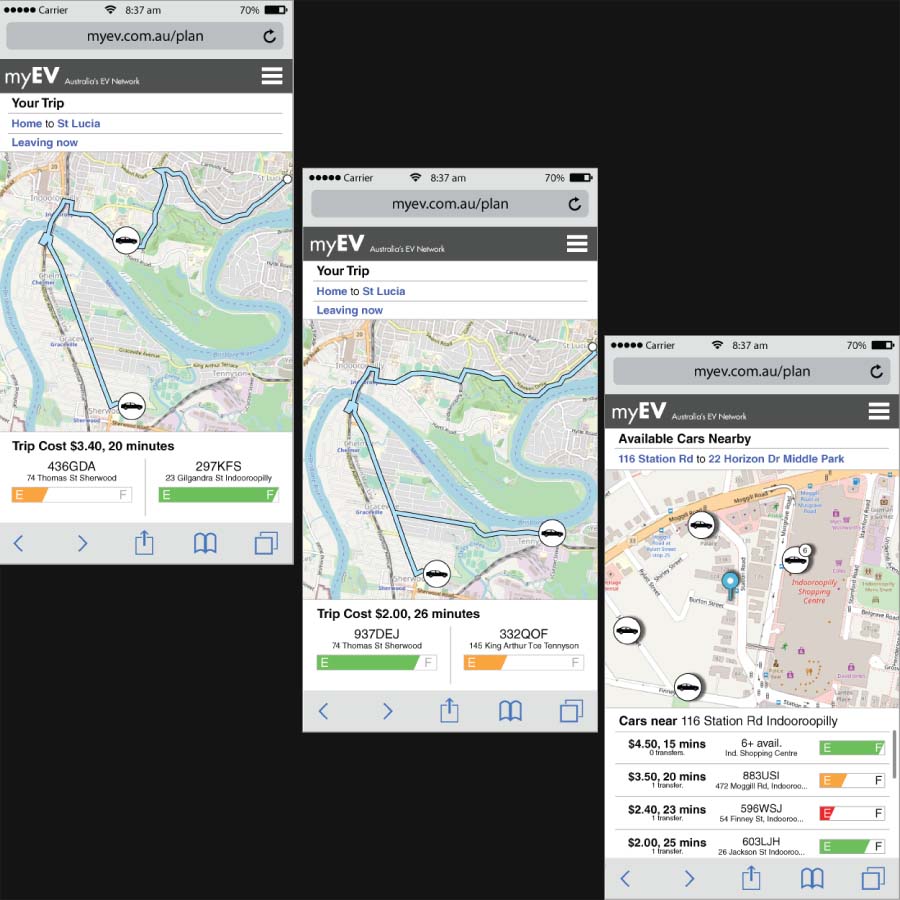 Creating mockups of future visualisation technology has also helped to communicate ideas to stakeholders, and has allowed us to get funding and support from industry partners. My work in VR and static image mockups gave us a way to give important parties the experience of using new technology before it exists.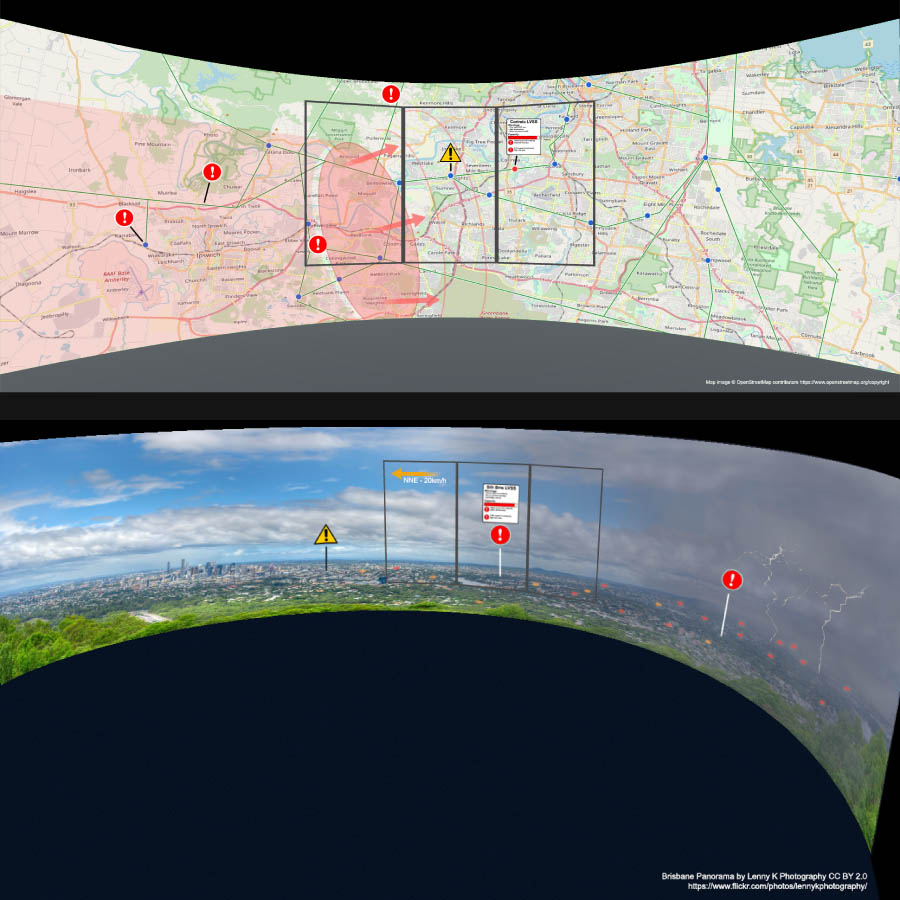 Pieces of Eight
Pieces of Eight is a pirate-themed multi-device party game, designed and developed in Unity3D by my 6 person team in roughly 3 months during my last semester of uni. For this project I was the Project Manager, Lead Game Designer, Creative Director, UX Design Lead, and Sound Designer. I also contributed to the programming of the game. You can read more about the game here.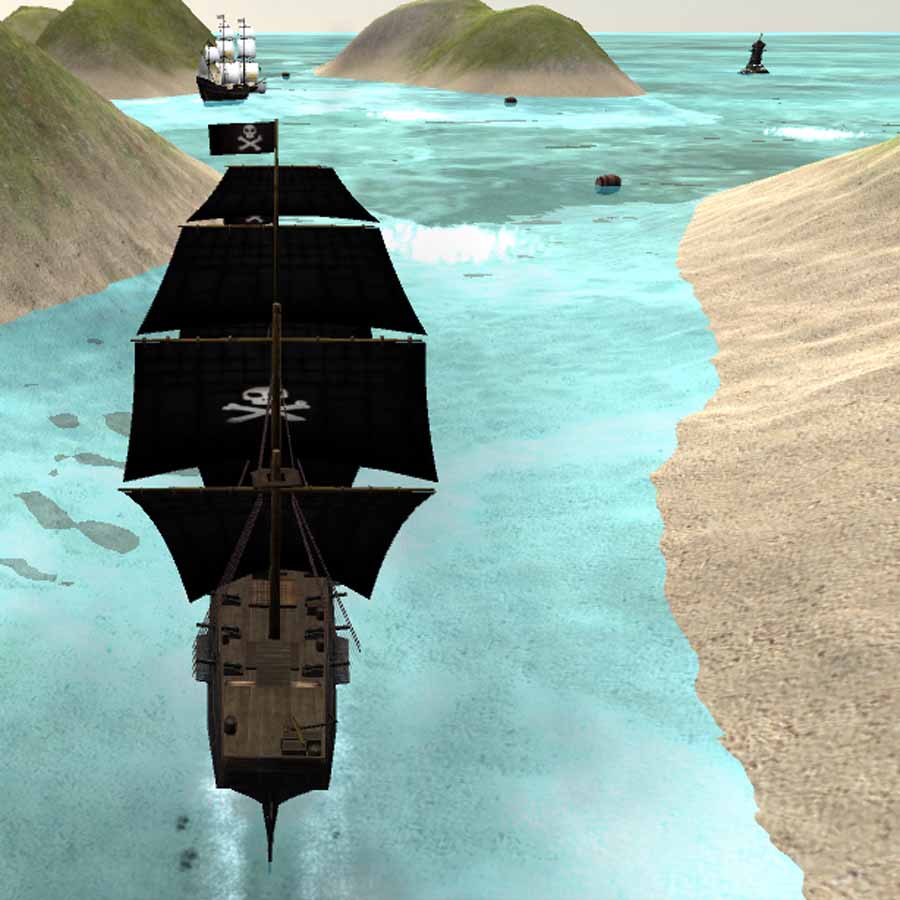 The game was designed with a couch-gaming, physical competition focus that was more common of video games during the 90s and 2000s. I kept the emotional goals that come with this focus at the core of the game's development, and with this constant consideration we developed an impressive game for the limited time we had.
There are future plans to include many more minigames and to update the visuals and code, eventually hoping to release for many platforms.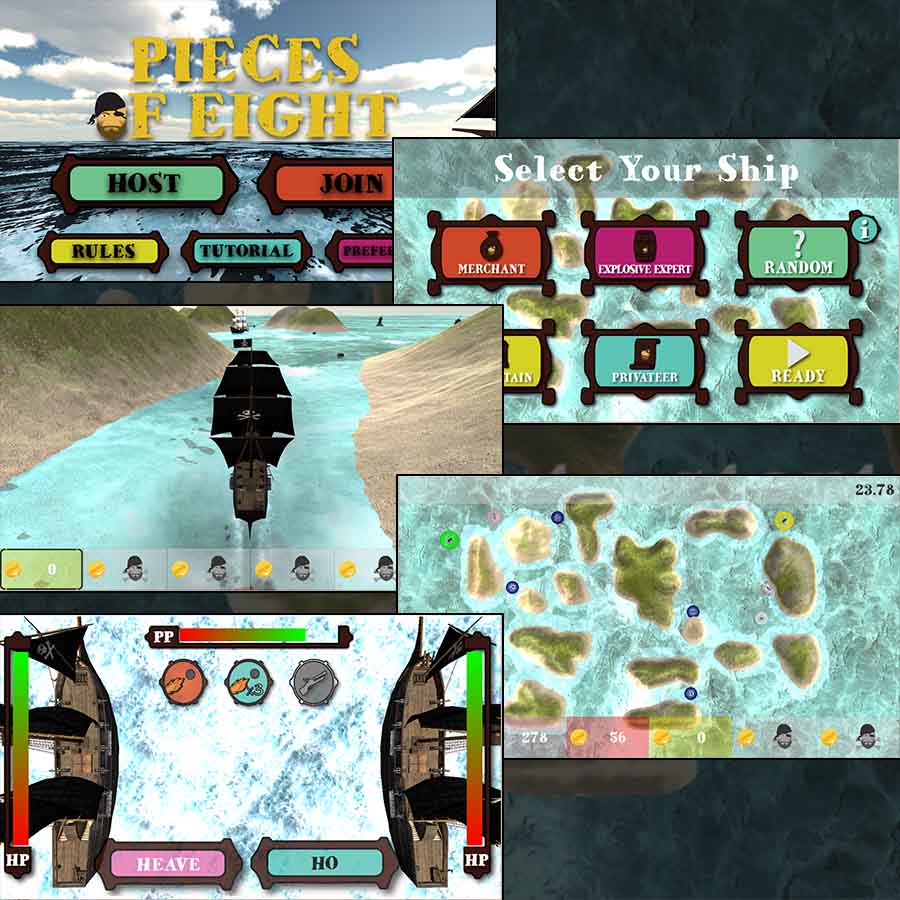 DiscoVR
DiscoVR (pronounced Discover) was a project for Govhack by my team, Technotelecomnicon. It won the national People's Choice award, 3 honourary mentions in the Queensland awards, and was shortlisted for a national prize. DiscoVR is an engaging contextually aware virtual reality platform, designed to help Australians explore and discover their local areas and beyond, by helping them make decisions. More information about the project can be found at our Govhack profile and on the project homepage.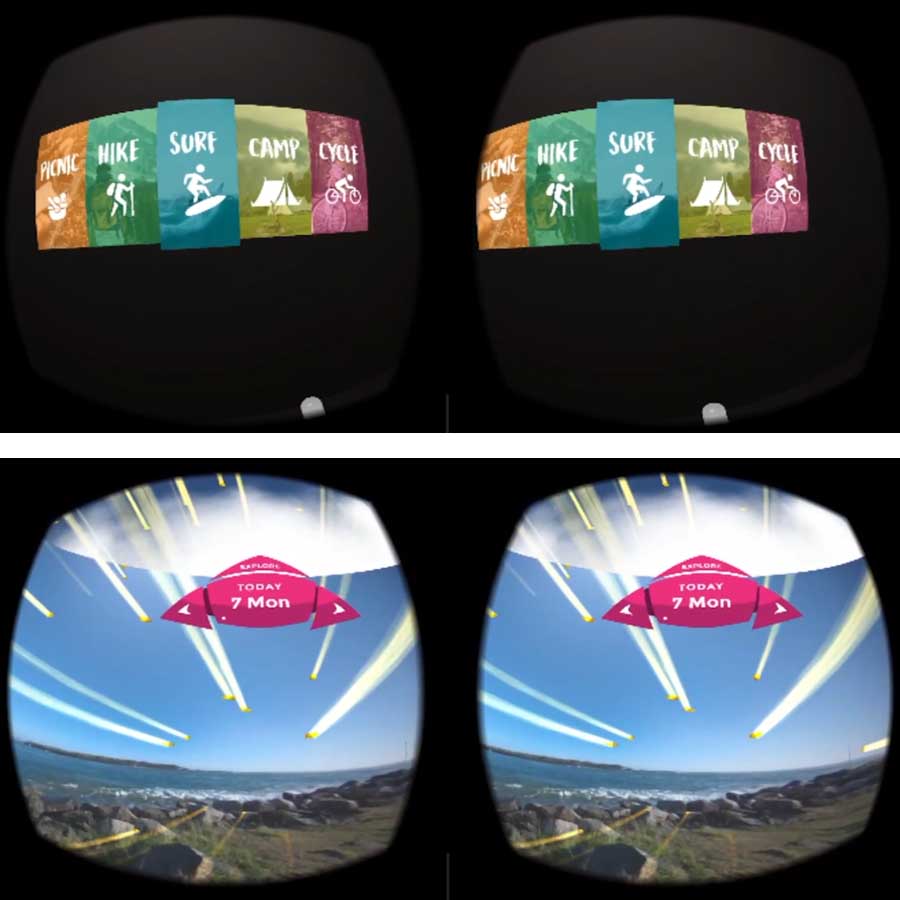 For this project I was a design lead, working on the UX, sound, and environmental design of the concept. I was proactive in ideation and development of the concept in the early stages, calling on my drive for a deep consideration of experience and emotional goals. At the start and throughout the 56 hours of competition, I made sure to keep the experience and emotional goals at the forefront of decisions made by the team during development, to make sure that DiscoVR was always going to help Australians to find new places, and the best places, to do what they want to do. Our project was noted by many judges for it's consideration of users and clear UX goals.
I designed and developed much of the environmental design of the project, engaging people in the world using the highly engaging nature of VR and my experience with Unity 3D to create elements of the physical environment within the system. I also worked on the atmospheric sound, using loops of rain and wind for example to further draw people into the virtual world. Our group will work on this project again in the future, though we will need an alternative for Google products used.
Games With Reason
Games With Reason is an ongoing project with Samuel Morecroft. Inspired by my experience making Let the Days Go By, we decided to work on a series of critical design games, with the intention of creating a mini arcade experience for an art gallery environment. Each game is focused on a different area of the human condition, using aspects of critical design to cause discussion, reflection, and change in players. It's through these games that we want to cause self-reflection in players and help them change the world for the better.
This project draws on my experience in design, critical design, game design, and many other areas that let me try to change the world for the better through a subversive arcade experience. The current version of Let the Days Go By is not intended for the arcade, but a new version will be included, still focusing on the general standard measure of lifetime success. Another example of one of the games is Endless Traffic, which centres around the cars and driving.
Declassicle
Declassicle was a Chrome Extension project that used gamification to engage readers in online articles, using puzzles and social features. On this project I was the project manager, UX designer, and programmer. The goals were to further engage readers with the content, to help solve the issues that can come from skimming over many articles in one sitting. By adding social features, collaborative puzzles, and score rankings, we aimed to make the process of reading and retaining article information more public and involved, making it more rewarding.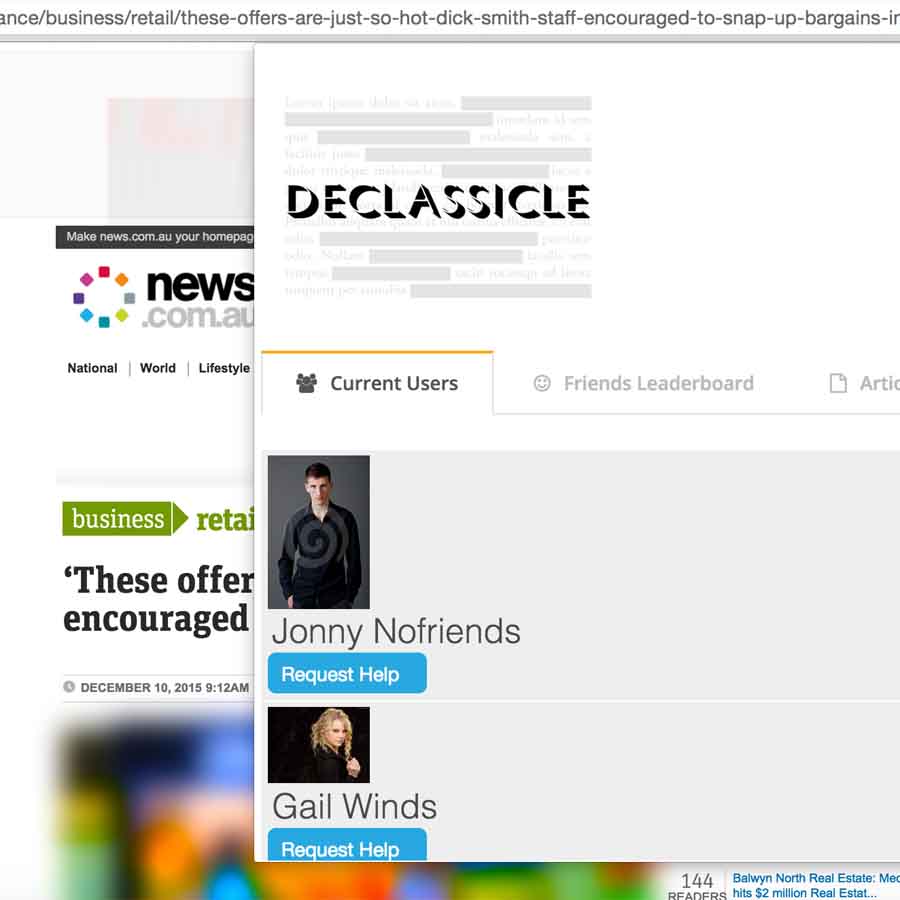 The initial basic concept was proposed by another group member, and as the UX Designer I iterated and developed the design to create something unique and engaging. Declassicle was developed to a proof-of-concept level prototype, using a Chrome extension myself and my group member Andrew created. The limitations of Chrome extensions caused us to be very creative with how we gave prototype users the experience of a fully implemented system.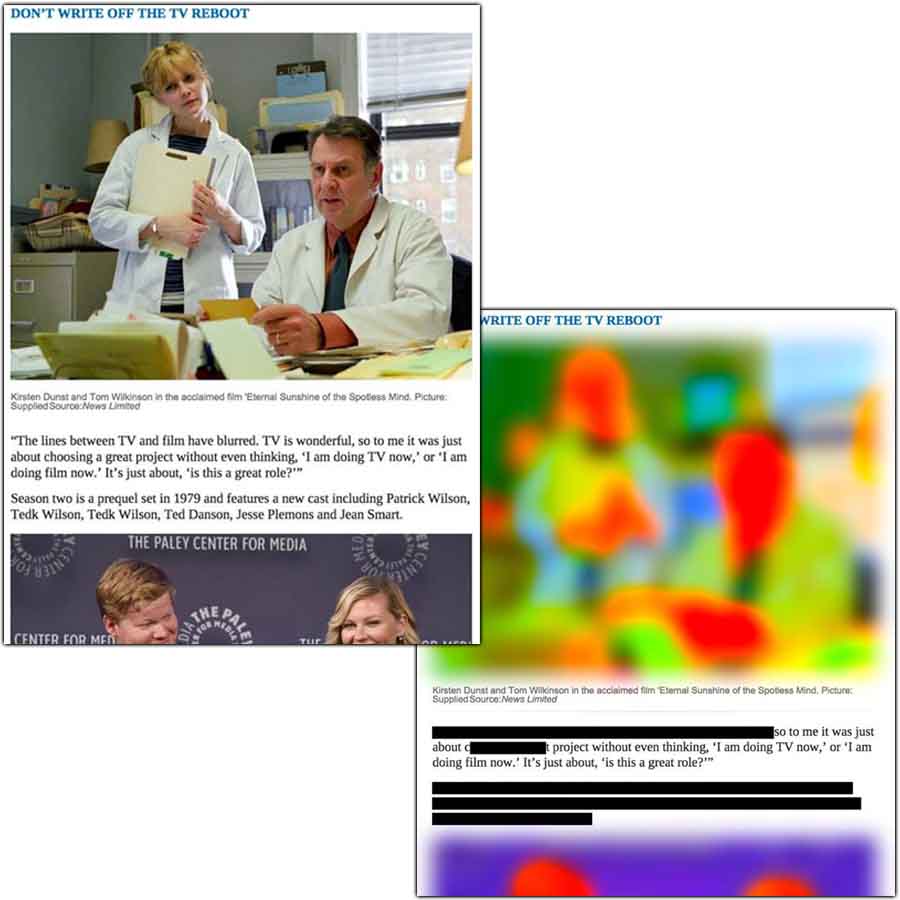 DeeJump
Deejump was a game and installation designed and developed for a physical prototyping course at university in 2015. It used the benefits of rhythm games in a music classroom setting, letting students take turns to experiment with sound and perform, awarding them for creativity.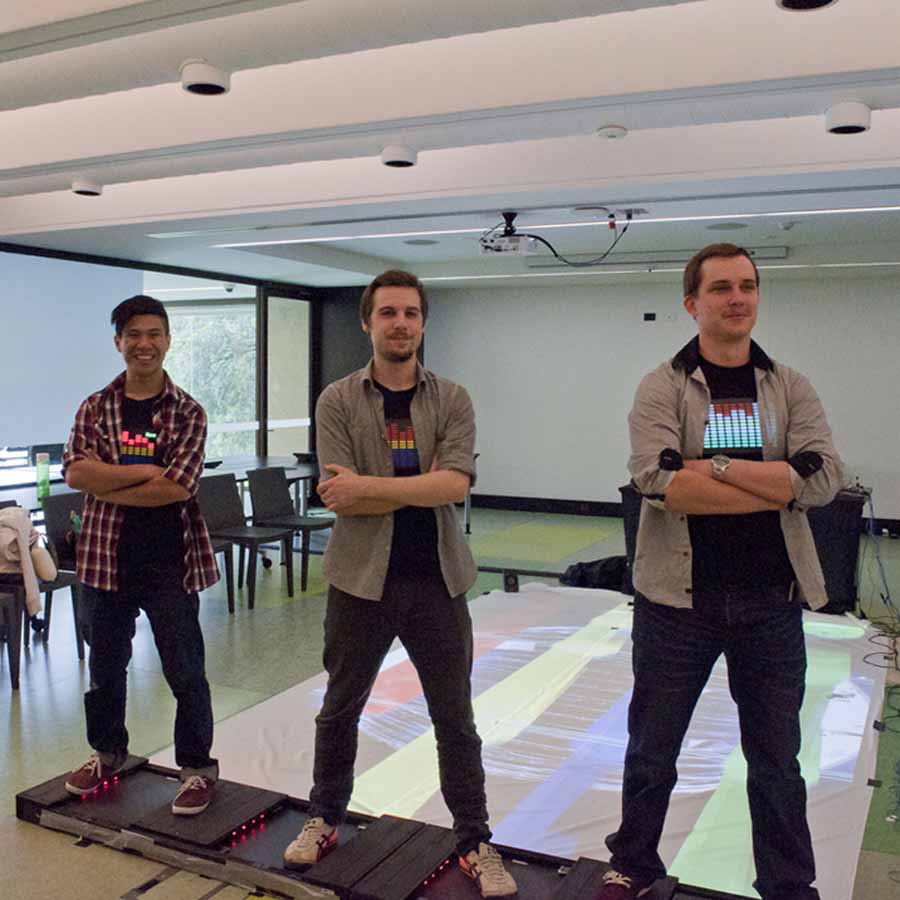 It was exhibited to the public at The Edge at Southbank as part of the course's end-of-semester assessment. In Deejump, 4 performers jump on buttons on the floor to 'play' their part of the song. They can get creative though, and the game praises them for it. The DJ is able to play with different parts of the song's sound. After an amount of time, the players move down the line, with one performer becoming the DJ. The cycle keeps going until everyone in the class has a turn.
Star Thief
Star Thief came from a university course where a game mashup concept would be designed and then iterated on, based on results from user testing. Star Thief at first used a special seat controller, but in the end it used fiducial markers and a webcam that let players control their ships standing in front of the screen. It was developed in Flash using Actionscript for the course, but now the game concept has been taken and redesigned for an ambitious Unity3D game project.
In Star Thief, 4 players navigate around a star field, 'eating' as many stars as they can. Other players can steal stars from a player by eating their tail.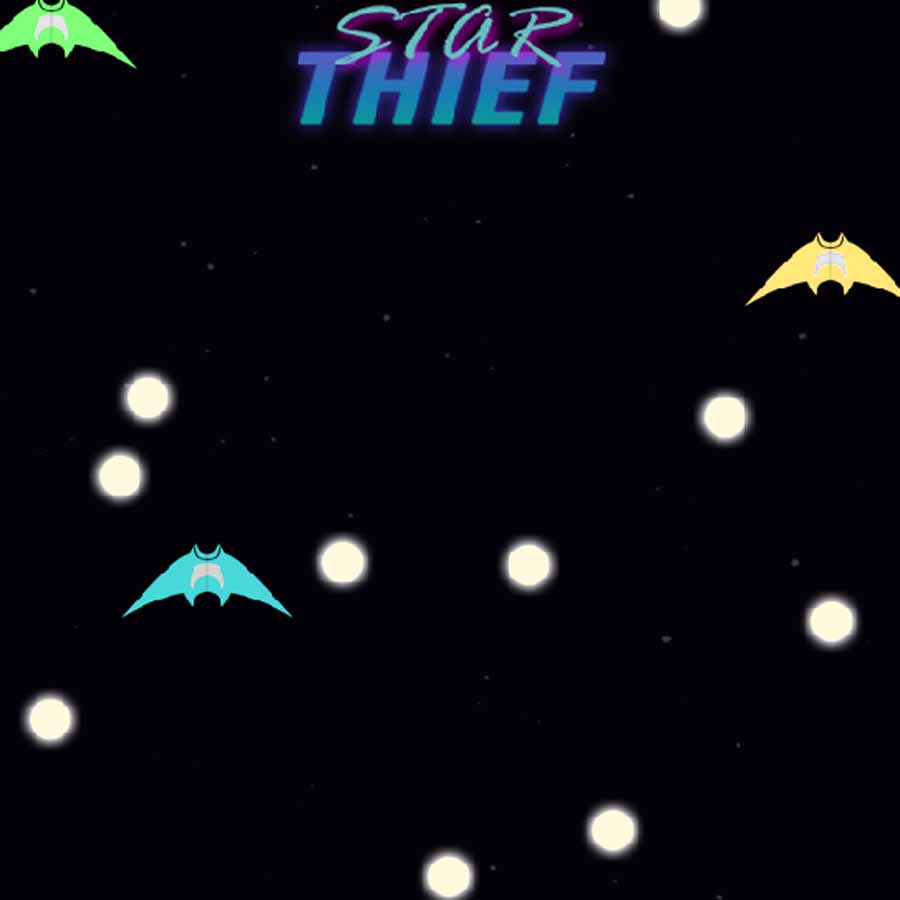 Forum 1.0
In late 2017 in between trips around Japan, I started working on a forum with a friend of mine, based on the 4chan style imageboards that are all over the internet. We wanted to have an online forum for us and our friends that we could take control of, that wasn't censored like facebook.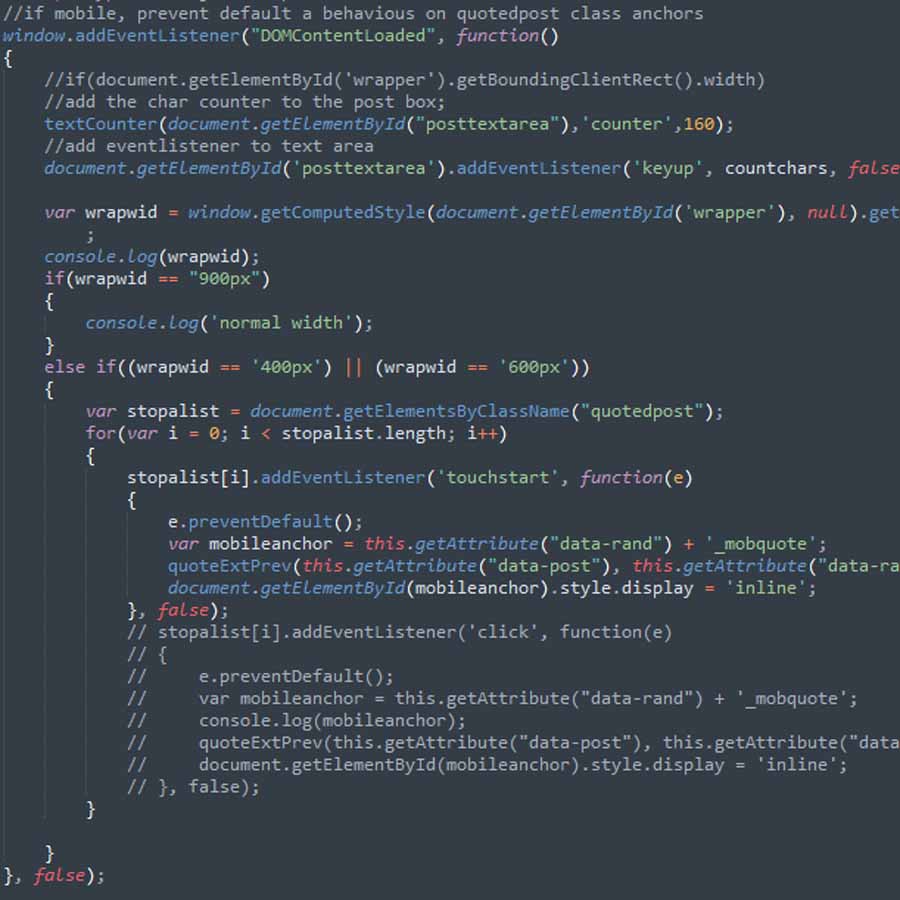 Our goal was a light-weight system that was easily customisable, with quite a bit of user-customisation. Originally the forum was designed to match the look and feel and UX of the GameFAQs forums, but after experimenting with different layouts and experiences, we agreed on a more 4chan style of formatting for threads. The boards and thread lists are displayed in a traditional web 1.0 style, which we felt is the most straightforward and best for our goals. As they say, if it ain't broke, don't fix it. The threads are displayed in the 4chan style to keep the reader's mental strain down, and to make quoting and following the thread easy. We have used a standard LAMP stack running on a Linux server for the system.
The UQ Way
The UQ Way was a design proposal for a university-wide social fitness app, created in 2015. For this project I was a Project Manager and UX Designer. With basic goals of the client to encourage UQ staff and students to walk more, we set out to implement creative and effective motivation into the system. The system was developed to a proof-of-concept level running on iPhones. It was designed to track and use fitness data and join it all together in community-wide goals like collectively walking to the Moon.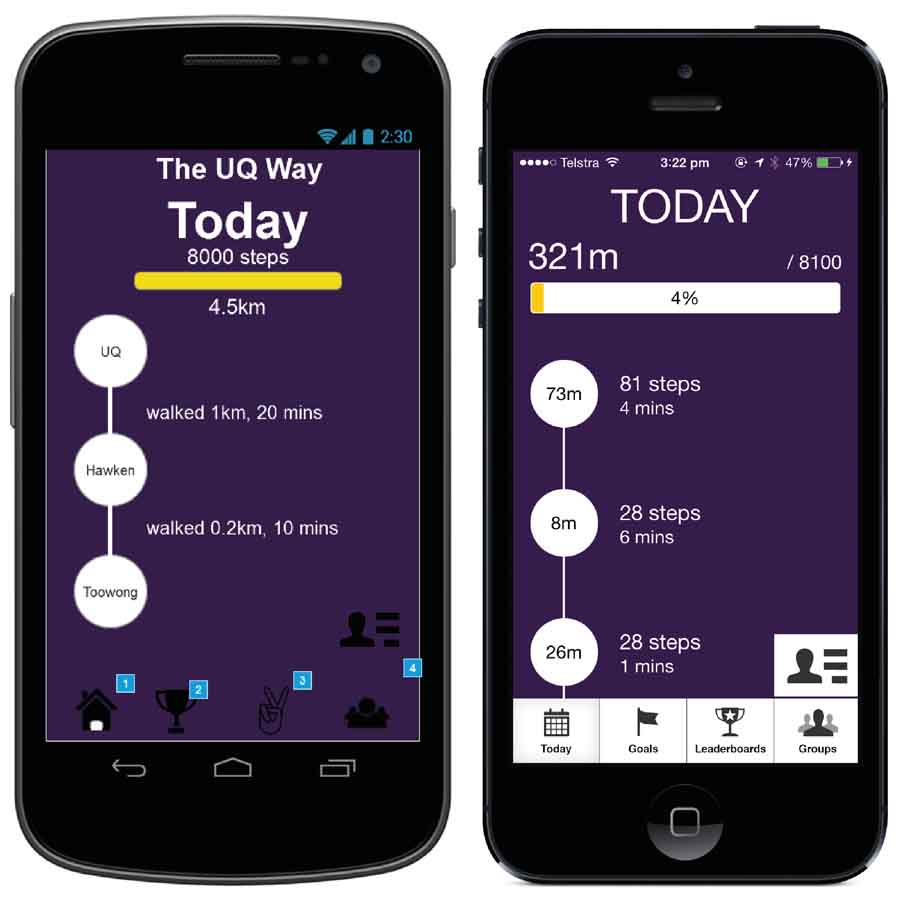 Catch Me If You Can
Catch Me If You Can was a browser-based geography memory game that used images from the Trove database and Flickr, made in 2013. The game was inspired by 'Where In the World Is Carmen Sandiego' and was developed to a release-ready state.
On this project I was the Project Manager, Game Designer, UX Designer, Graphic Designer, and Web Developer. It was my first experience going through the human-centred design process from research through to development.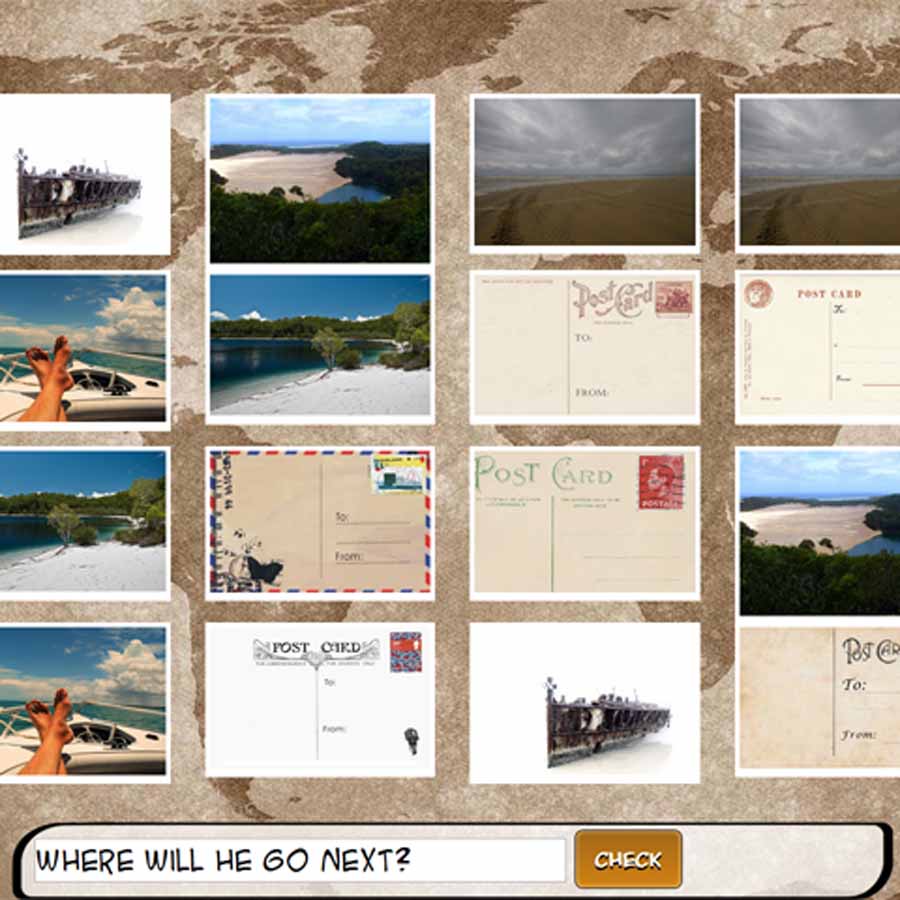 ---
Graphic Design
Global Kids Place
For the English school in Tokyo, I started working on the logo design in December 2015. After bouncing ideas and requirements back and forth with the CEO and others, the current logo was chosen.
As the graphic designer for the school (as well as a former teacher), I have designed many pamphlets, booklets, and marketing material images for use on the website.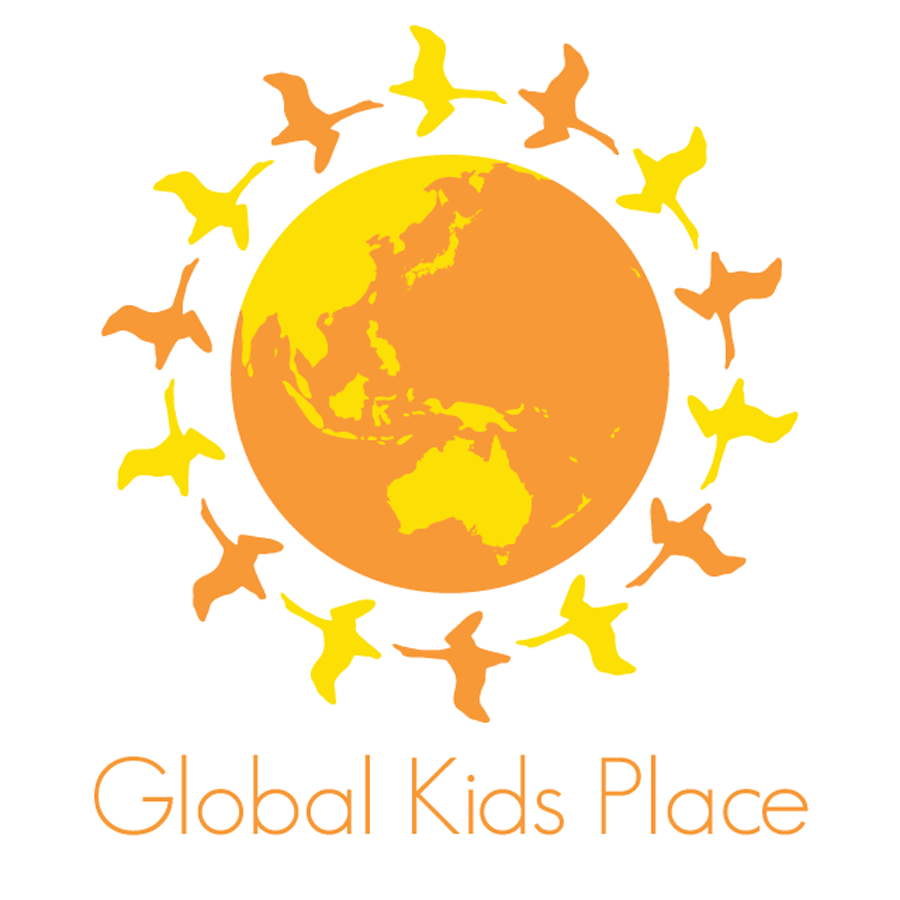 At University
Graphic Design made up a big part of my time at university, but in particular in the graphic design course where I worked on information communication, posters, and a portfolio book.
I worked on the visual design of almost all of the projects I took part in in university. I had a big part in designing and deciding on logos and branding, and I also made assets for games and web systems.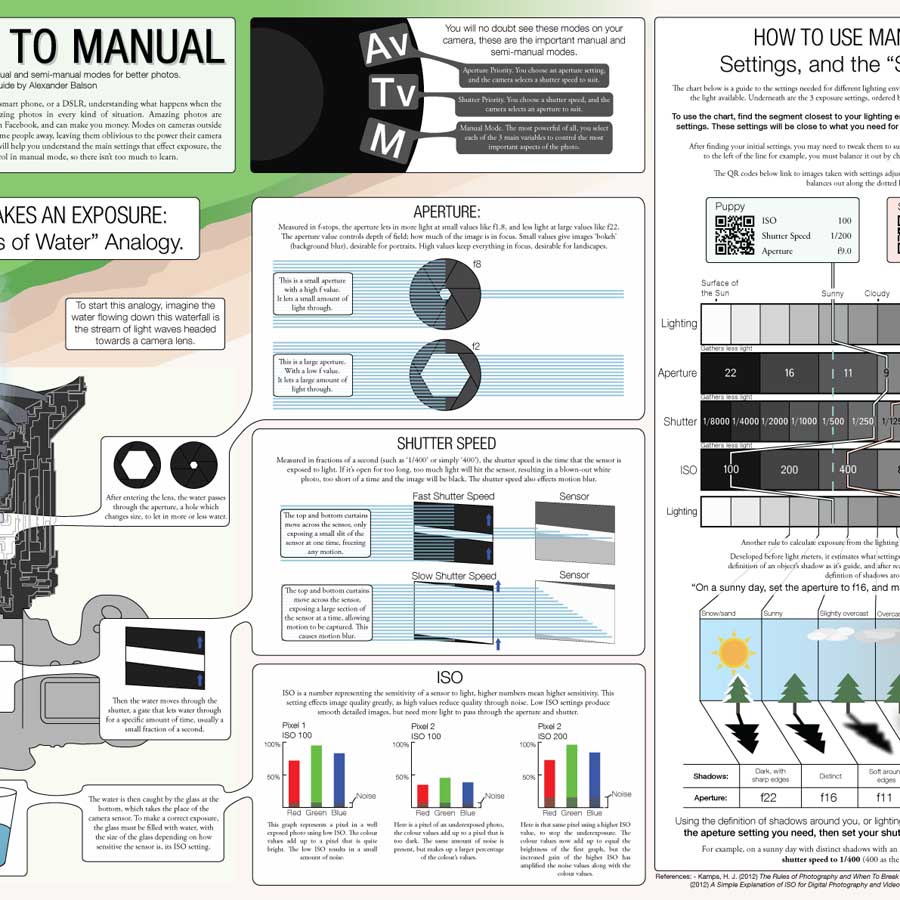 Wedding Invitations
For my wedding in Japan, my wife and I wanted to have hand-made invitations, and we decided on a passport design. For the front of the invitation, under 'PASSPORT' we decided we wanted to use a kamon, a Japanese family symbol. The only problem was that I have European heritage so I have no kamon...
To get around this, we brainstormed concepts and cultural elements important to us. From that we decided on rice, wheat, Mt Fuji, and clouds, (we also hid an in-joke in there but that's our secret.) After I designed the kamon in Illustrator, I laser cut the design into a chopping board to make a stamp. My wife hand-stamped each card.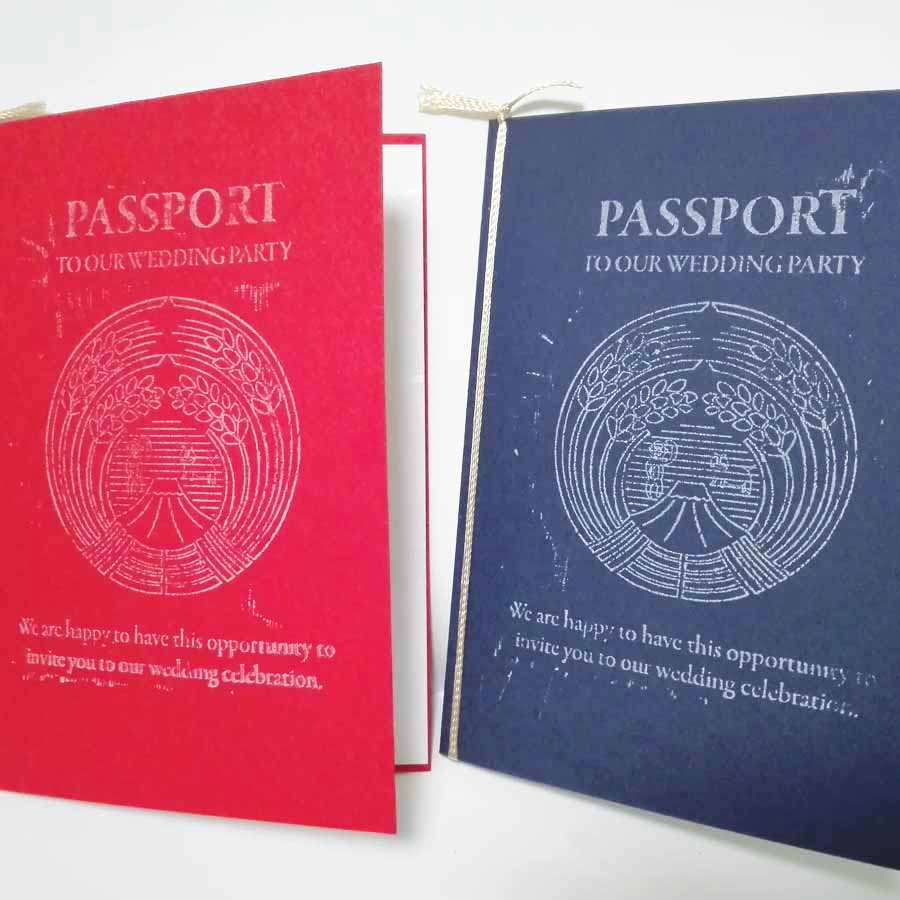 Jimmys Factory
For my wife's personal projects she wanted a logo, and as we tend to call anything that's a character 'Jimmy' in our house, we decided on Jimmys Factory as a brand name, and a stylised cat for a logo. I recreated a sketch she made in Illustrator.
On the clocks the logo has been laser cut into the back, with inlaid paint. It's still in refinement but it has the DIY chic we are going for.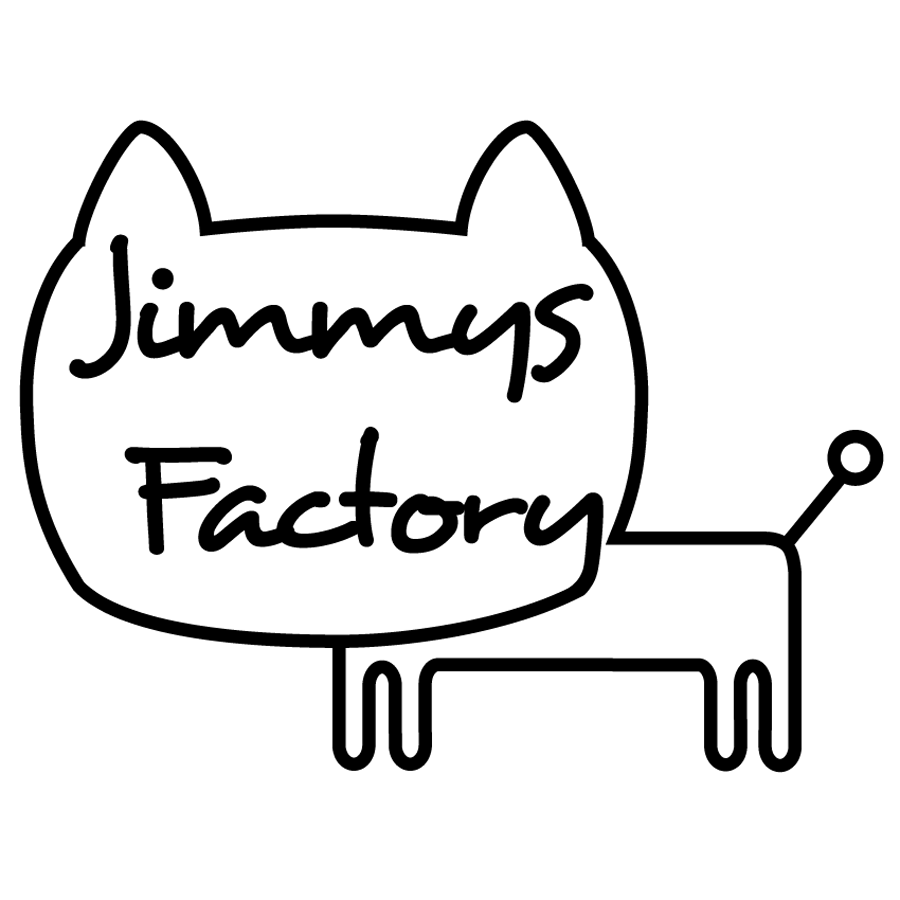 ---
Web Design
This Site
I didn't like a version of this site I made in mid 2016, it was boring and didn't represent me at all. I've always wanted to make a 1980's themed site and the colours and design reflects my personality much more. I started from scratch, and haven't used any libraries, because I feel they often just slow sites down and dull my skills as a web designer/developer.
Global Kids Place
Website: http://globalkidsplace.jp/
I developed this site for the English school I helped to set up in Tokyo. The website was for marketing purposes, so I chose a single-page, Bootstrap based design that let visitors read everything without much cognitive effort. Bootstrap gave me a way to develop a professional website for all devices in a limited timeframe.
I still maintain the website, and manage the backend systems (including an RFID-card attendance scanner I created for the school).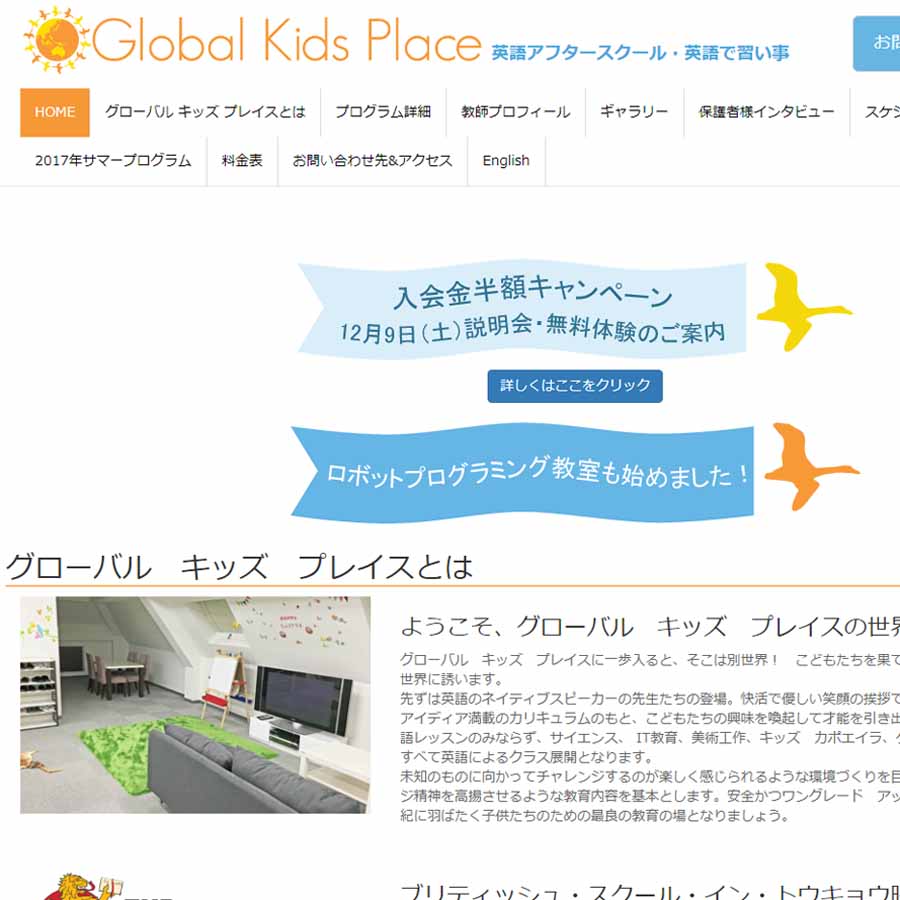 Ox Consulting
While working for Ox Consulting in Tokyo I helped to maintain/setup sites belonging to the company. The first site was for a project called Hotelsbiz, a news site about the international hotel management industry. While in this position I learned much about customising Wordpress, and the use of Google's tools for marketing and adsense advertising.
The CEO decided that we needed to rebrand the service, so we brainstormed names and logos and created Hotelier. This site had the same aim, but with a changed design focus to be more modern (in a Western sense).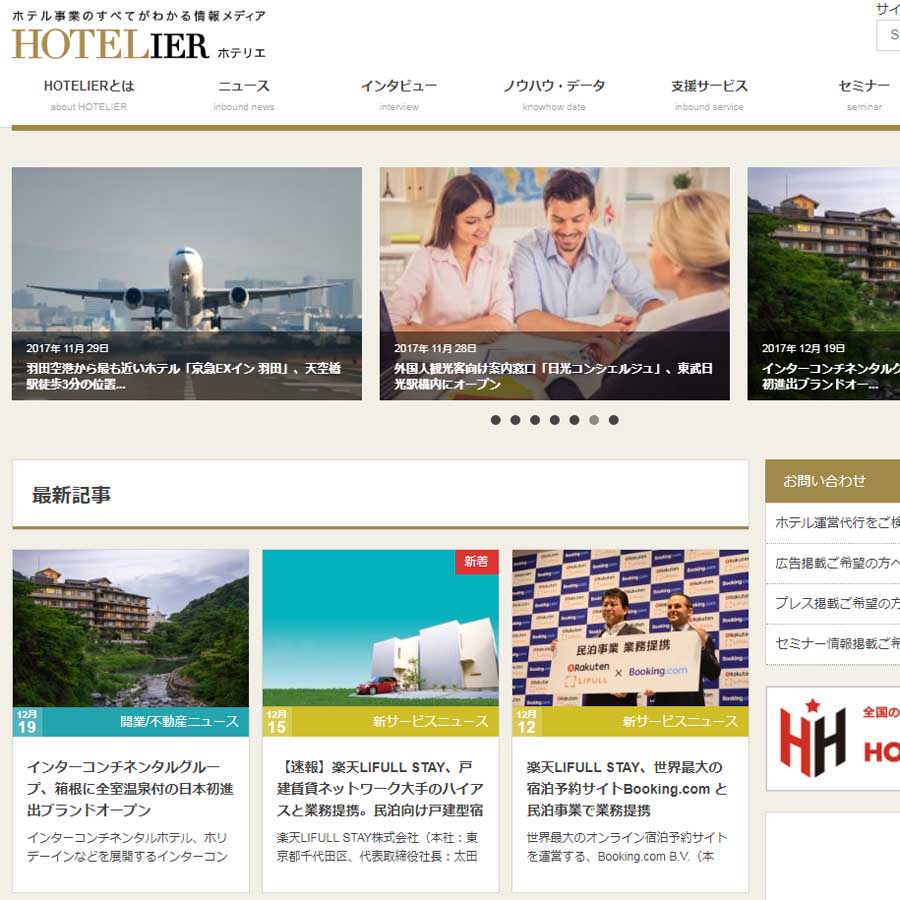 Portfolio Website 2015
I made this site in October 2015. It was designed and developed for a physical prototyping university course. The content of the site is almost all about the course project and the design process.
The site uses a Dungeon Crawler HTML/CSS/JS/JQuery framework that I wrote myself that displays pages in a series of connected paths, leading the user through a story as they browse the website. With the framework it's possible to keep unnecessary detail off to the sides, but still easily visible and accessible. One day I plan on making a dungeon crawler game using the framework. I've included the site here, but without some content (images, etc) for bandwidth reasons.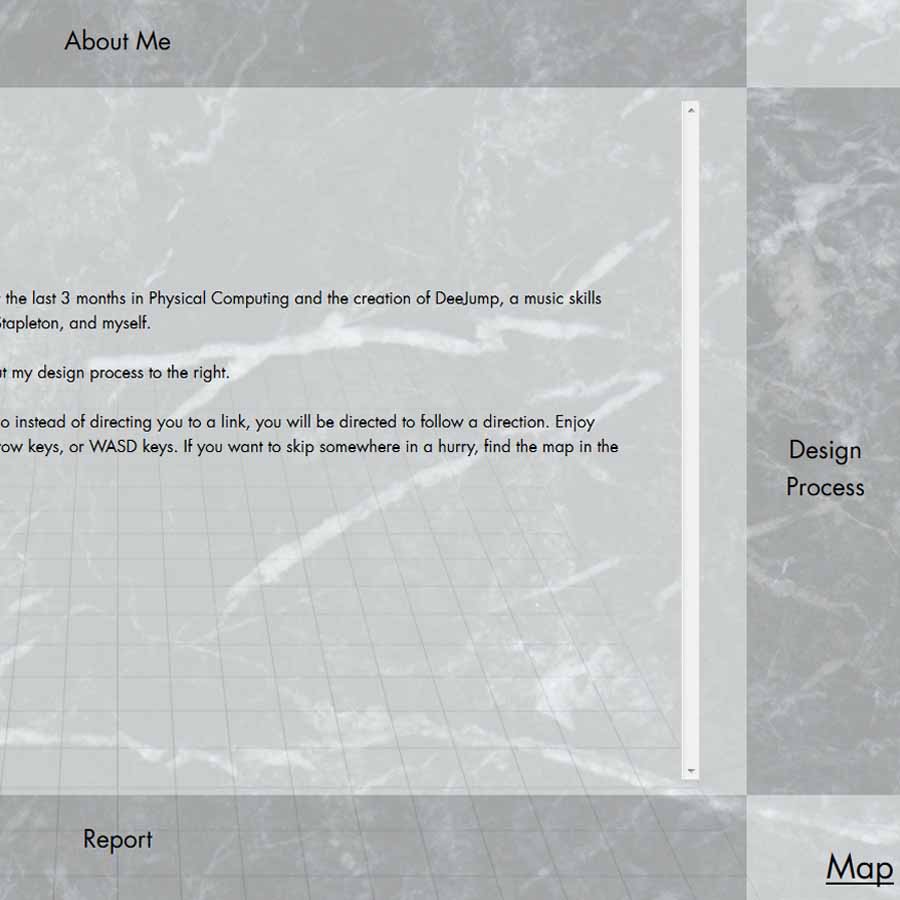 Portfolio Website 2013
My late 2013 portfolio website was mainly designed to show a university project and its design process. I made the website reflect my art style at the time and I wanted a novel way to navigate the site. I designed and implemented a bottom corner menu that moves around the screen, using JQuery.
I also hid jokes and a konami code feature in the website. I really wanted to show how far my creative side can go with the time I had. You can find the site here. Again, some content has been taken out for bandwidth reasons.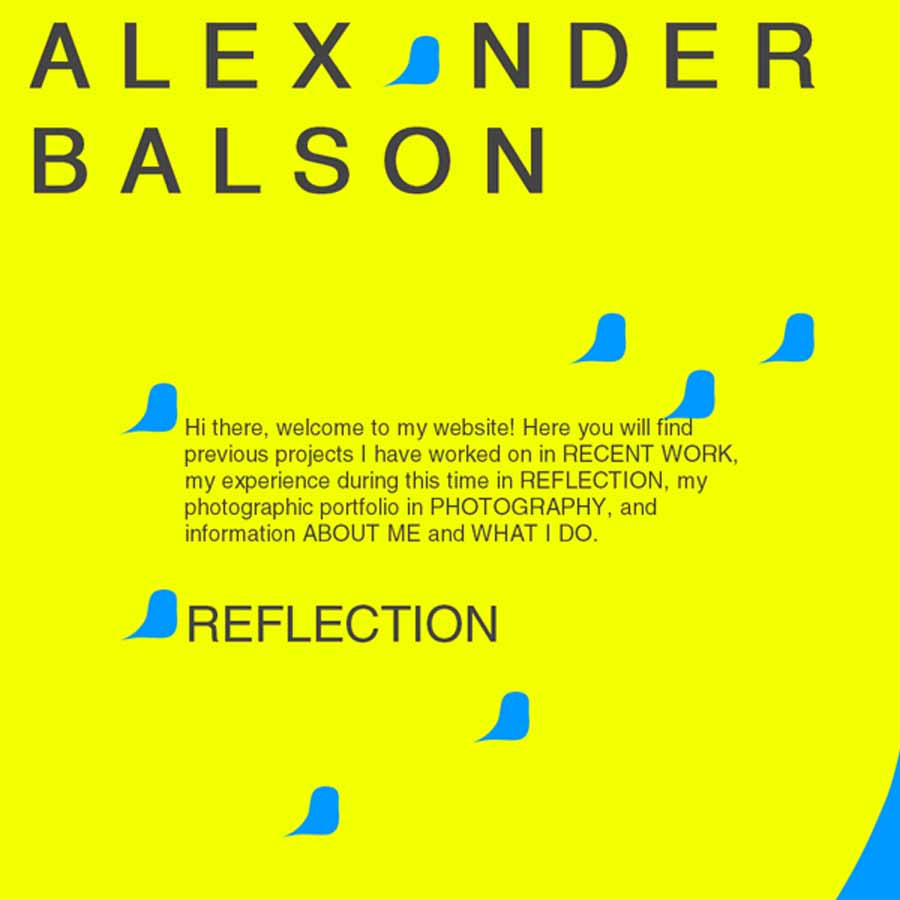 ---